Main content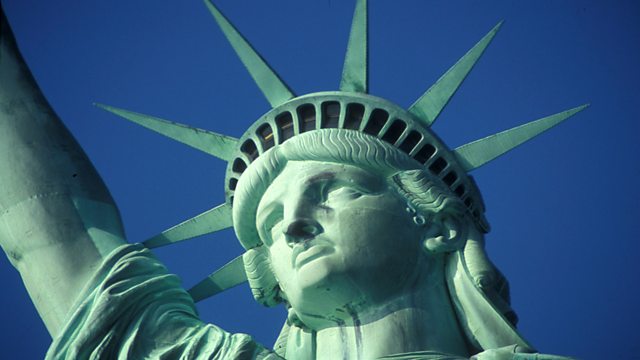 Power and Influence
How countries and global organisations are adapting to a shifting world.
Through the lens of American influence and power, Bridget Kendall and guests explore how power is being adapted and deployed by countries and organisations around the world. With leading political scientist and chairman of the influential Eurasia Group, Ian Bremmer, whose book Superpower examines what he says are three foreign policy choices facing America, Sudhir Hazareesingh, author and professor in French Politics and International Relations at Oxford University in the UK and Dr Musimbi Kanyoro, the Head of the Global Fund for Women who discusses the use of soft power to persuade and influence and how the tools used by organisations such as hers are increasingly being deployed by Nation States.
(Photo: The Statue of Liberty)
Chapters
Ian Bremmer

The three choices for US foreign policy.

Duration: 12:44

Sudhir Hazareesingh

A sketch of Frances ebb and flow of power

Duration: 07:49

60 Second Idea

All children must learn a second language.

Duration: 07:35

Musimbi Kanyoro

The Global Fund for Women and how to wield soft power

Duration: 09:28

Ian Bremmer

Ian Bremmer is an American political scientist specializing in US foreign policy, states in transition and particularly global political risk. He is the president and founder of Eurasia Group, a political risk research and consulting firm. Ian  is credited with bringing the craft of political risk to financial markets—he created Wall Street's first global political risk index (GPRI)—and for establishing political risk as an academic discipline. 'G-Zero,' his term for a global power vacuum in which no country is willing and able to set the international agenda, is widely accepted by policymakers and thought leaders.

His latest book 'Superpower' focuses on the future of America's role in the world and Ian discusses what he sees as America's uncertainty about its place in the global community.

Sudhir Hazareesingh

Mauritian-born Dr Sudhir Hazareesingh is University Professor in Politics and a Tutorial Fellow in Politics at Balliol College, Oxford.  He is also a fellow of the British Academy. His latest book, 'How The French Think' explores the French intellectual tradition. Sudhir feels that national power is increasingly fragmented and that countries must respond and take control of that fragmentation. He also feels that power should be about persuasion rather than coercion.

Musimbi Kanyoro

Musimbi Kanyoro is the President and CEO of the Global Fund for Women, a foundation that advances human rights.  She is also an international leader and advocate for the health, development and human rights for women, girls and minority groups.

Musimbi was the first non-white woman to be appointed as general secretary (CEO) of the World YWCA. She has travelled in all parts of the world, and lived extensively in Africa and Europe and currently in the USA.

Musimbi received her degree from the University of Nairobi, Kenya and most recently she was named as one of the 21 women leaders for the 21st century by Women 's E-News.  She feels that nation states can learn much from the way NGO's and civic society organisations collaborate with communities rather than try to dominate them.

Sixty Second Idea to Change the World

Sudhir Hazareesingh says all children should have to learn at least one foreign language.