Main content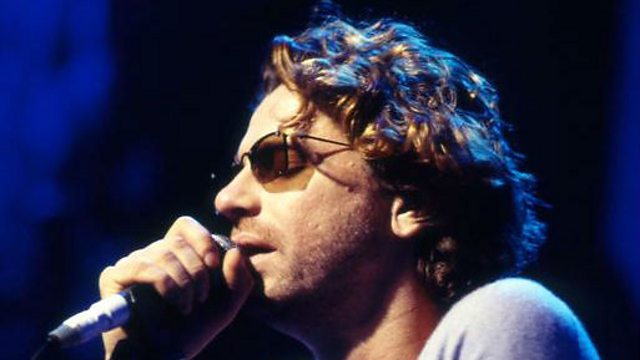 Former INXS producer: 'There's more to come'
After a new INXS single, 'Friction', is released posthumously. Michael Hutchence's former producer says there's "definitely more music" to come from the late singer.
A former producer of the late INXS front man, Michael Hutchence, has told 5 Live there's "definitely more music" to come from the singer.
Danny Saber worked with Hutchence in the 1990s, as well as producing records for the likes of U2, The Rolling Stones, Madonna and Black Grape. He's been speaking to 5 Live after releasing the final recording the singer made, called 'Friction'.
He told Dotun Adebayo that he'd been working with Hutchence on new solo material around 1995:
"This song, Friction, is actually pretty fresh. It's just something I've been working on for the past few years. I mean, it's a new track. The vocals obviously were there, but all the music is built around the vocal", he said.
On why it's taken so long to release, Saber explains, "When Michael died, the record was close to being done and then we took a little break. I couldn't really come back to it - I needed a little time." Asked whether there could be more tracks released posthumously, he said, "I've got a few more tricks up my sleeve, put it that way. There's definitely more music."
This clip is originally from the Up All Night programme on 4th July
Duration:
Featured in...
The best current affairs interviews, insight and analysis from BBC Radio 5 live.