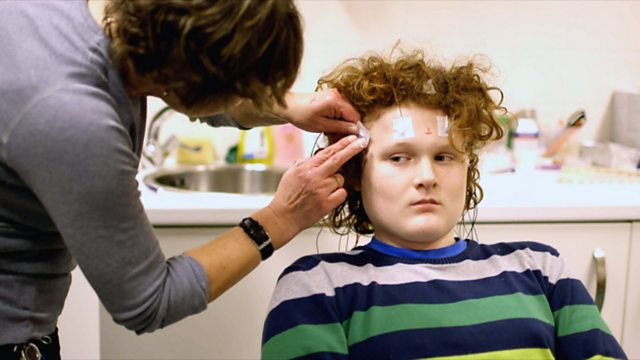 Epilepsy & Me
What happens when people can't see your disability? It's hidden and can strike at any time, without warning - when you're walking down the street, in a classroom, at a party or on a date.
Epilepsy & Me is a film about people who have extreme epilepsy, where seizures can be a daily occurrence and they have to be watched 24 hours a day. It follows four people at a crucial point in their lives when their futures are being decided.
It's rare that 21-year-old Jack gets through a day without having a convulsive seizure. He needs constant supervision, but is determined to take his new girlfriend Olivia out on a date - made even more complicated when he has to bring his support worker along.
Amy is leaving her residential college and needs to find somewhere to live, but where will be safe, happy and allow her more independence?
Olivia is 21 and hasn't had a seizure for four years. She wants to prove to others that she's ready to learn to drive - something most people around her believe isn't possible.
And 14-year-old Thomas has recently developed epilepsy because of a newly discovered brain tumour. What will happen if he has major surgery?
How can you grow up and lead an independent life when you can never be left alone?
Credits
| Role | Contributor |
| --- | --- |
| Producer | Tara Nolan |
| Director | Tara Nolan |
| Executive Producer | David Modell |
| Executive Producer | Danny Horan |
| Production Company | Voltage TV Productions Ltd |
Featured in...
A selection of compelling programmes capturing the lives of young, disabled people.
BBC Three: Defying the Label