Main content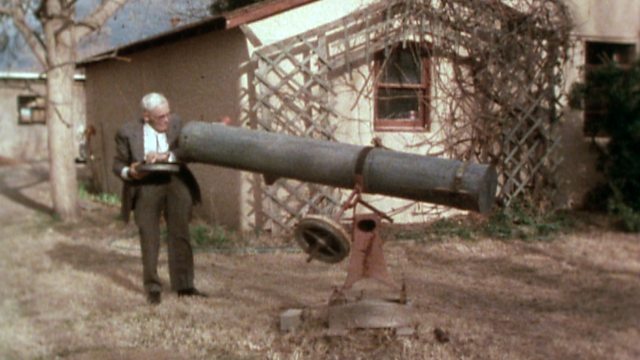 The Man Who Discovered A Planet
For this programme, Patrick Moore flew to Arizona to meet Professor Tombaugh and to ask him what he now thought about the curious planet he discovered half a century ago. (1980)
On 18 February 1930 Pluto was discovered by a young research student named Clyde Tombaugh. Since that time Pluto has set puzzle after puzzle. It is smaller than expected, it has an unusual path and it has a moon, Charon, which is one third its size. Today, at the age of 77, Clyde Tombaugh is one of America's most respected astronomers.
For this programme, Patrick Moore flew to Arizona to meet Professor Tombaugh and to ask him what he now thought about the curious planet he discovered half a century ago. But first we join Clyde Tombaugh in Las Cruces, New Mexico, exactly 50 years to the day of his discovery, at a banquet to honour the only living man who has discovered a new planet. (1980)
BBC Four Planetary Flybys Collection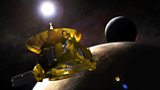 Celebrating The Sky At Night's 750th episode, this Collection features archive programmes from the series, all taking a look back at planetary flybys.
Planetary Flybys
About BBC Four Collection programmes
Programmes are selected, in part, for their historical context and reflect the broadcast standards and attitudes of their time, which may not accord to some current BBC editorial guidelines. We aim to select programmes which can be shown in their entirety but in some cases edits are required.
Credits
| Role | Contributor |
| --- | --- |
| Presenter | Patrick Moore |
| Participant | Professor Clyde Tombaugh |
| Director | Pieter Morpurgo |
| Producer | Patricia Wood |
Featured in...
Archive programmes from The Sky at Night, all taking a look back at planetary flybys.