Main content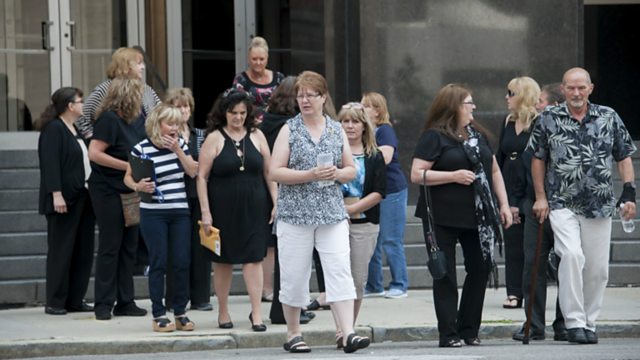 Doctor Who Made Millions Misusing Chemo
Rogue Medic; Greek Debt; Mediterranean Migrants.
We hear about Michigan medic, Dr Farid Fata who reportedly misdiagnosed patients with cancer and then bombarded them with unnecessary treatments for financial gain.
Financial columnist Brett Arends tells us why the current debt crisis in Greece is not the sole fault of successive Greek governments.
And we hear from the authorities on the Greek island of Lesbos who say they're overwhelmed by the increasing numbers of refugees arriving on their shores.
(Picture: Victims and their families walk across the street from the federal courthouse after testimony was heard in the sentencing hearing of cancer doctor Farid Fata, Monday, July 6, 2015 in Detroit. Credit: David Guralnick/Detroit News via AP)