Main content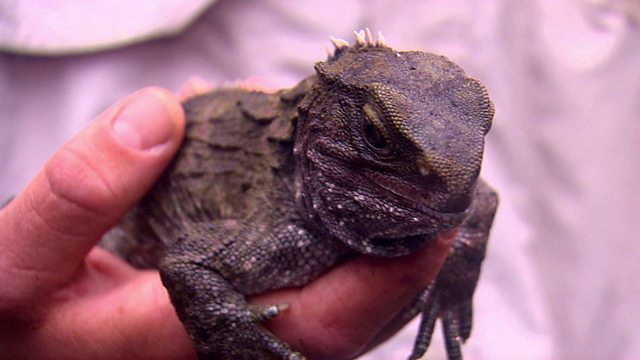 The 'Jurassic Park' reptile battling against extinction
The tuatara reptile resembles most lizards but is part of a distinct lineage going back 200 million years.
This ancient creature is fast disappearing and can only be found on a few isolated island sanctuaries like Rotoroa off the coast of New Zealand.
Rotoroa is only 82 hectares in size but over the last few years has become the site for an ambitious wildlife experiment that will create a whole new ecosystem for endangered species.
Henry Golding went to Auckland Zoo, which has joined forces with the Rotoroa Island Trust to make the project possible.
There, he met Tapoua, a tuatara who is getting ready to be moved to the island.
Henry then set off for Rotoroa himself to see the island which is also famous for its beaches and bushwalks.
Duration:
Featured in...
From a refuge which looks after exploited wild animals to the world's smallest penguins.
More clips from 27/06/2015 GMT

More clips from The Travel Show