Main content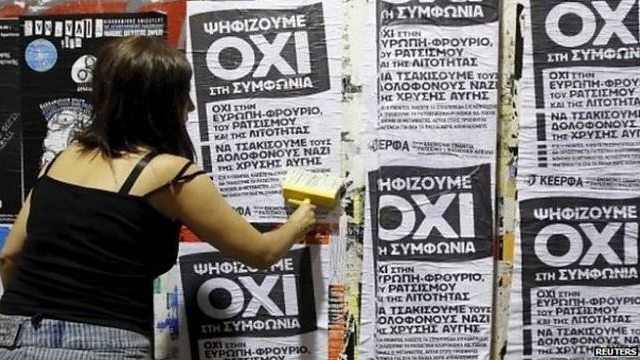 Greek's Bullish Finance Minister
Live news, business and sport from around the world.
Yes and No protesters are out on the streets in Greece today, as Finance Minister Yanis Varoufakis tells the BBC he is confident that a debt deal will be reached - whatever the result of Sunday's referendum.
The new governor of Kenya's Central Bank who said "no" to a big house and fancy car.
We meet the rats who can diagnose tuberculosis through smell.
(Photo: Greeks prepare for the referendum. Credit: Reuters)