Main content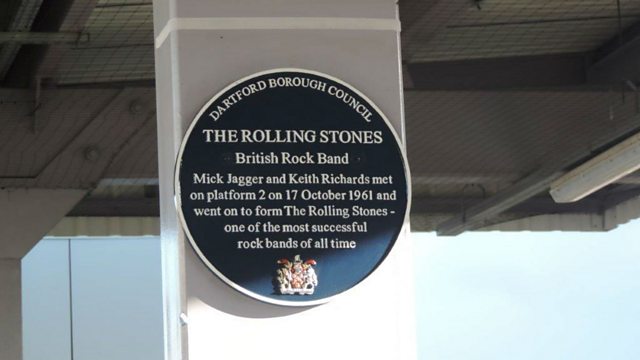 How 5 live helped fix 'disgusting' Rolling Stones plaque
Dartford council say they are "going to change" a blue plaque celebrating The Rolling Stones, after bass player Bill Wyman told 5 live it was "disgusting".
Wyman said the heritage plaque at Dartford station, which marks the chance encounter between Mick Jagger and bandmate Keith Richards, fails to acknowledge Brian Jones's instrumental role in forming the band.
"He gave the name The Rolling Stones", said Wyman. "He chose the music - blues. He was the leader - and all that. It should be a plaque to Brian Jones really. It's wrong."
Dartford Council's leader Jeremy Kite said "history is history and you shouldn't mess around with it. I have no complaint with him raising it or bringing it to our attention and now he has, we'll change it."
This clip is originally from 5 live Afternoon Edition on Thursday June 25 2015.
Duration:
Featured in...
The best current affairs interviews, insight and analysis from BBC Radio 5 live.