Main content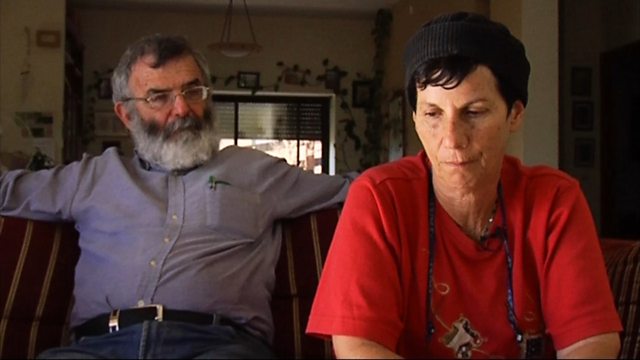 Losing two sons to suicide
Esther Alexander on why she broke the taboo of discussing hers sons suicide
Esther Alexander lost two children to suicide and as if that wasn't hard enough, Esther and her family have also had to deal with being ostracised from their own community. They are Orthodox Jewish and brought up their family in a conservative Kibbutz - in their culture suicide is a very grave sin. Despite the cultural pressure, Esther and her husband have decided to speak out about their experience and their story is now the subject of a film by the Israeli documentary film-maker Assaf Bannitt.
In Tanzania commercial woodcarving is an art form traditionally done by men. But there's one woman who's taken this form of sculpture to an international level. Mwandale Mwanyekwa, known as Big Mama, is famous for her self- portraits and using events in her own life in her work.Our reporter Andrea Kidd went to meet her at the Nafasi arts space in Dar es Salaam where her new studio is being built.
In 2002, Tracy Mackness was sentenced to 10 years in jail for plotting to smuggle four million pounds worth of drugs into the UK. But after leaving prison, Tracy turned her life around. Today she's a pig farmer, selling award winning sausages to shops and markets. Our reporter Leeanne Coyle went to meet her on her farm in Essex in the East of England.
Artists choose to paint in all sorts of places to get closer to nature - in forests, on sandy beaches, up mountains… But what about under the sea? French illustrator Sophie Kukukita does just that. She free dives to the bottom of the ocean off her new home on the Indonesian island of Bali. Down there with her pallet and easel she captures the colours she sees around her.