Main content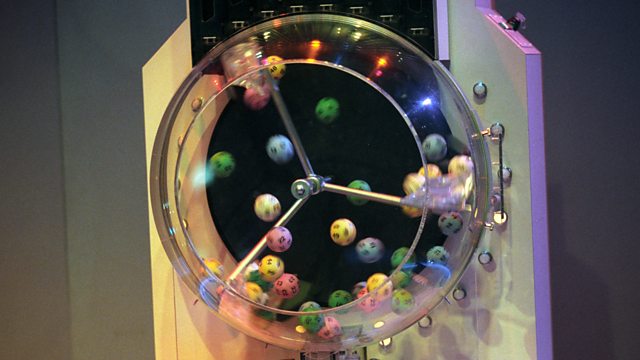 What Lottery changes will mean for your odds
Maths charity boss, Mike Ellicock, says changes to the National Lottery draw will raise the odds of winning the jackpot to a one in 45 million chance.
Odds of winning the lottery are currently one in 14 million, making the big win on the new draw much more "improbable", says Mr Ellicock, Chief Executive of National Numeracy.
That means you have more chance of being attacked by a shark, which he says has odds of one in 3.7 million, and of finding a pearl in an oyster which are one in 12 thousand.
From October the National Lottery will be adding ten balls to the main jackpot draw, meaning players will be able to pick any six numbers between one and 59.
Camelot have said a new Lotto Millionaire's Raffle will be added to the draw, which will "guarantee at least two millionaires each week in addition to 20 winners of £20,000 in every draw".
This clip is originally from 5 live Breakfast on Wednesday 17 June 2015.
Duration:
Featured in...
The best current affairs interviews, insight and analysis from BBC Radio 5 live.