Main content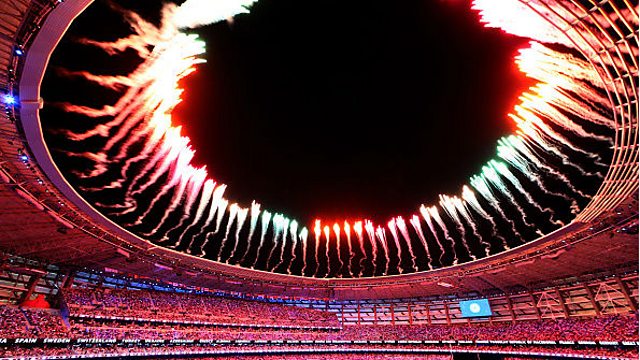 Banished from Baku
Writer and dissident Emin Milli marks World Refugee Day and the European Games held in Baku.
To mark World Refugee Day we hear from Emin Milli a writer and dissident from Azerbaijan. Milli was imprisoned in 2009 for two and a half years for his critical views about the government. The country is currently hosting the inaugural European Games.
Golf's Toughest Course
We walk the course of the US Open at Chambers Bay and with the championship D=director. We also challenge the idea of it being the world's toughest golf course by playing a round at Kabul golf club in Afghanistan. Special Forces veterans and adrenaline-junkies Ross and Horacio are the co-founders of an adventure travel firm specialising in taking clients to remote and dangerous corners of the globe. They tell us about their latest venture which involves bringing golf enthusiasts to the Kabul Golf Club in Afghanistan for the most 'exhilarating' nine holes they may ever experience. All for just $80,000 But first they have to get to get there!
Run Bonnet Run
Fresh from completing over 40 marathons back to back dressed as Forrest Gump, Ewan Gordon is joined for a run by presenter Rob Bonnett, and a box of chocolates.
Back to Barca
What can other cities learn from the multiple sporting success of Barcelona? The chances are that if you watch Neymar and Messi at the Camp Nou, then you also actively support Barcelona's basketball, handball, and ice hockey teams, amongst others. So can other cities follow this model? We went to Bristol to find out.
Israeli Travels
Last week the Israeli football team traveled to Bosnia to play a Euro qualifier. It was the first time in a number of years that Israel had played in a country with a large Muslim population. It was feared that tensions would spill over on and off the pitch. We asked Raphael Gellar, who was travelling to the Bosnian city of Zenica to watch the game, to keep a diary of his trip.
Sporting Witness
In 1998, Iran marked a brief thaw in relations with the US by inviting a group of American wrestlers to Tehran for a special competition. Wrestling is hugely popular in Iran and the event would pit the country's most famous fighter, Mehdi Kaveh, against little-known American, Shawn Charles. We hear from both
(Photo: Fireworks erupt over the stadium during the Opening Ceremony for the Baku 2015 European Games at the Olympic Stadium in Baku, Azerbaijan. Credit: Harry Engels/Getty Images)