Main content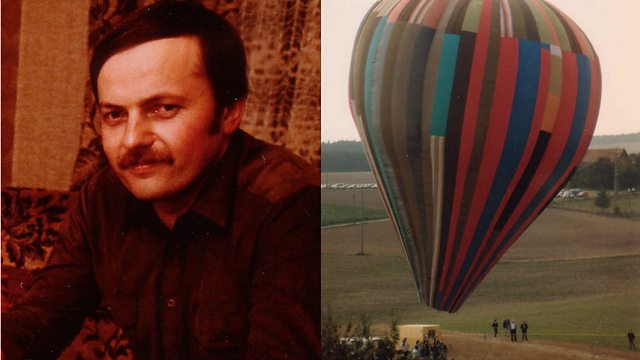 Fleeing Communism in a Hot Air Balloon
In 1979 Günter Wetzel and his family escaped East Germany in a home-made hot air balloon. Also, Bart Weetjens, who trains rats to sniff out landmines, and comedian Lenny Henry.
In 1979 Günter Wetzel and his friend Peter Strelzyk were increasingly frustrated by the restrictions on their freedom imposed by the Communist government in East Germany. So they developed a daring plan to fly their families to the West. Risking imprisonment if they were discovered, they designed, built and tested a series of hot air balloons in secret.
Lenny Henry is something of a national treasure in the UK and later this month will be awarded a knighthood by Queen Elizabeth. The recognition has partly come because of his tireless work for the charity Comic Relief which supports projects in both Africa and the UK. Lenny's never been busier. He is involved in a range of projects on stage and TV, including playing a gardener called Godfrey in a series about a lottery syndicate written by Kay Mellor.
Twenty years ago Bart Weetjens came up with the idea of using giant rats to sniff out land mines. He founded a charity called APOPO and has cleared over 48,000 land mines in countries around the world. He's now devised another use for rats - the detection of tuberculosis.
Kim Chakanetsa hears two different perspectives on the experience of being a Paralympian from US swimmer Elizabeth Stone and the German long-jumper Vanessa Low, who both competed at London 2012.
(Picture: Günter Wetzel (left) with the balloon he used to escape East Germany. Credit: Günter Wetzel)