Main content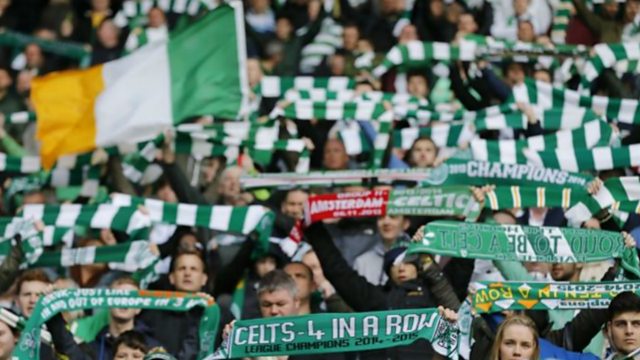 How will safe standing work at Celtic Park?
An independent safety and security expert says Celtic fans "will be accommodated more safely than they are at present", when safe standing is introduced at Celtic Park.
Dr Steve Frosdick worked closely with Celtic on the plans, which will allow 2,600 supporters to stand from the 2016-17 season.
"It's an installation where you have a seat that can be locked away inside a railing, so that the spectator stands between the railing in front of them and the railing behind them during for example, Scottish league and cup matches," said Frosdick.
"Then on European match nights the ground staff unlock the seat, it drops into position and you have an all-seater stadium," he added.
This clip is from 5 live Drive Tuesday 9 June 2015.
Duration: