Main content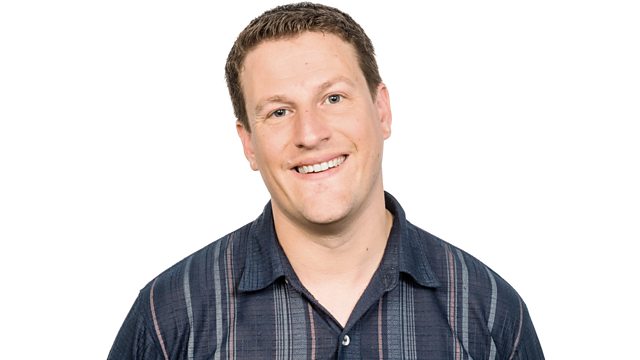 The 10th birthday special
Andrew Marston celebrates 10 years of supporting unsigned, undiscovered & under-the-radar music on BBC Hereford & Worcester.
Music Played
First song we ever played on the radio

First show to ever play her music

Peace (formerly November & The Criminal) - First show to ever play their music, give them a live session and festival gig

Performed live

On the BBC Introducing in Hereford & Worcester stage at the Wychwood Festival

Recorded live in our studio at the Big Chill Festival

First show to ever play her music

On the BBC Introducing in Hereford & Worcester stage at the Wychwood Festival

Performed live

First session artist we ever had on the show
Happy birthday!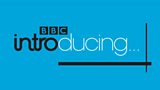 On 17 June 2005, Andrew Marston and Dan Johnson were given their own show on BBC Hereford & Worcester based on one factor - every track they played had to be local.

In that time, Andrew and the team became the first people to give airtime to artists such as
Ellie Goulding
,
Becky Hill
and
Peace
. 
They were also responsible for taking
Sam Isaac to the Glastonbury Festival
and the
BBC Electric Proms
,
Pencil Toes
, Luke Leighfield, 
The Anomalies
and
Pegasus Bridge
to BBC Maida Vale and Radio 1's Big Weekend, while securing the brother/sister duo
Muchuu
a support slot with Florence & The Machine and a spot on the
BBC Radio 1 playlist
. 
They also landed
The Roving Crows a place on tour with Jamie Cullum
, George Barnett two spots on the
Radio 1 playlist
, as well as a place on stage at
Wychwood
and
BBC Radio 2's Live In Hyde Park
.  
Tonight we reassemble some of the old team, dig out the best and worst bits - and talk about those surreal moments from 10 years of supporting new music on the BBC.
Andrew Marston (Hereford)
Andrew is the longest serving presenter of any BBC Introducing programme in the UK. He's got an A to Z of local musicians in his head and developed a stack full of opportunities for Herefordshire and Worcestershire acts over the last 10 years. He shares a decade worth of miracles, mishaps and outstanding music memories.
Dan Johnson (Malvern)
Malvern man Dan Johnson was the first person to commit to play 100% local music on BBC Hereford & Worcester. He nurtured the show through its first two years, all the time sticking to the "let's stop talking about bands and start playing them" mantra that he pitched to the bosses. He reveals the time he narrowly missed a black eye at a Worcestershire band's gig in London.
Andy O'Hare (Worcester)
Andy goes to more gigs than anybody else we have ever met. He is a stalwart on the local scene and knows all the goings on which he shares in his reviews of anything from pub open mic nights to the biggest summer festivals in Herefordshire and Worcestershire. He shares his pet peeves about gig going, hint: don't tell him he's in your way at a gig.
Danni Hunt (Bromsgrove)
Danni has been with the show for half of its life, but for one of those years she wasn't even in the country. She reveals the trepidation involved in broadcasting to Herefordshire & Worcestershire from Spain. The Artrix is the main venue in her home town of Bromsgrove, but there isn't a gig that happens in the two counties that she doesn't know about and include in the weekly gig guide.
Pete Nozworthy (Nozstock, Bromyard)
Noz used to run a two-day festival on his farm in Bromyard - until we made him add an extra day so we could broadcast live from Nozstock when the show was on a Friday night. Nozstock Festival has gone from strength to strength after initially starting out as a family barbecue. He spills the beans on the adventures of his head of festival security - Bacon The Bull. Let's just say he's very good at his job.
Mike Davies (Bewdley)
Bewdley photographer extraordinaire and resident BBC Introducing in Hereford & Worcester snapper Mike Davies first crossed paths with the show years ago when his son's band played in our Hylton Road studios. He's full of tips and tricks for live music photography - basically, bring 4 spares of everything!
Jim Lowe (Worcester)
Jim's had nearly a quarter-of-a-million views on YouTube and produced more than 1,300 videos of local musicians playing live. For six years, he produced a series with the key players on the local scene, filmed his own acoustic sessions, worked for us at BBC Introducing and volunteered for the Worcester Music Festival. His daughter is local musician who came in to do a live session that we forgot to record. Oops.

Scott Garrett (MAS Records, Kidderminster)
Robert Plant is their patron and this year the Kidderminster-based record label celebrate a joint birthday party with us. Our swords have crossed many-a-time - but we're lucky to still be going after one of their early bands dropped the F-bomb live on air as their first word! Do check out the BBC Introducing Musicians' Masterclass we held with them at the University of Worcester last year.

Flo Rowland (Evesham)
Flo was one of the original team members here at BBC Hereford & Worcester and is widely known in the city for creating the Get The Pluck Up open mic nights, which continue to this day at The Firefly. Flo first came into our studios at Hylton Road as a musician and fell in love with radio and reveals she used to sneak random words into the gig guide to see if Andrew would notice. He never did.

Tallie Long (Worcester ex-pat)
Tallie worked on the show in the Dan Johnson days. She used to go around all of the nightclubs interviewing visiting celebrities asking them for their secrets of success. She once got hit on by Vernon Kay's manager - right after the MP3 recorder she used to interview with him packed up!

Mike Peters (Worcester)
Tibbers, as he was known back then, was a real driving force on the programme - doing everything from the gig guide to looking after the live bands. He once got lost finding his way to Nozstock, got lost at Nozstock and got lost on his way back from Nozstock after getting stuck in the mud and towed off-site by a tractor.