Main content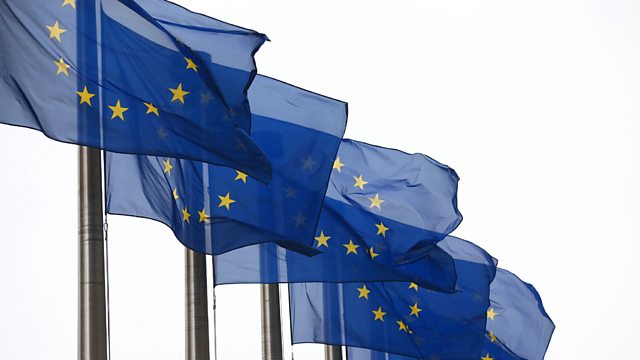 How does the EU affect our daily lives?
On June 5th, 1975, the British public answered "yes" when they were asked if they wanted to stay in the European Union.
40 years later, Britain is facing another European referendum: but what will be the outcome this time?
To find out what kind of impact Brussels has on our daily lives, reporter Mark Hutchings spent the day with EU legal expert, Dr Jo Hunt.
She told him that the EU has regulations on everything from breakfasts to vacuuming.
This clip is from 5 live Europe Day on Friday 5 July 2015.
Duration:
More clips from In Short