Main content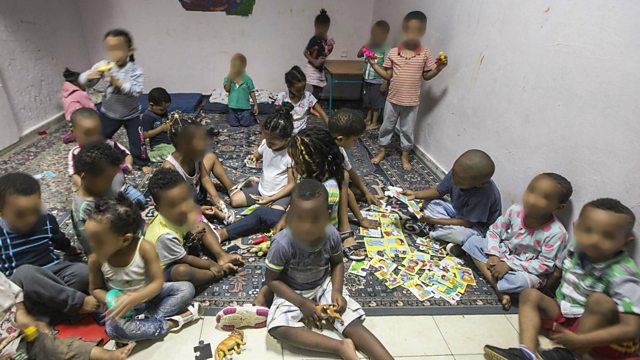 Israel's "baby warehouses"
The Israeli media have called them "baby warehouses" and "child garages". It's the description for the dozens of unlicensed child care establishments set up to look after thousands of illegal African immigrant children in Israel's commercial capital, Tel Aviv. In some cases, there can be up to 100 children looked after by 1 to 2 carers. The babies are left for hours, days or weeks at a time in squalid conditions. And earlier this year, in just a month and a half 5 babies died in these centres. Some charitable centres have been set up by a group called UNITAF but they say more needs to be done. Iris Alter is one of the team.
(PICTURE: Credit AFP PHOTO / JACK GUEZJACK GUEZ/AFP/Getty Images) Faces have been blurred to protect the identities of the children.
Duration:
More clips from Newsday