Main content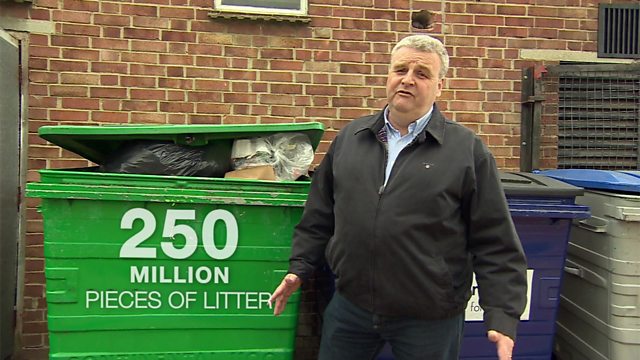 'You're paying the obscene cost of litter'
Councils in the UK spend almost £1bn a year billion pounds a year trying to tackle the problem of litter.
And John Read, from Clean Up Britain, said of the cost: "Nobody told you that during the general election."
In a personal film, he is calling for a campaign to look at the cost of the clean-up, and show throwing litter to be anti-social, mirroring a move against drink drinking.
And he called for litter fines to be seen as a "serious and credible possibility".
Duration:
More clips from 03/06/2015
More clips from Daily Politics