Main content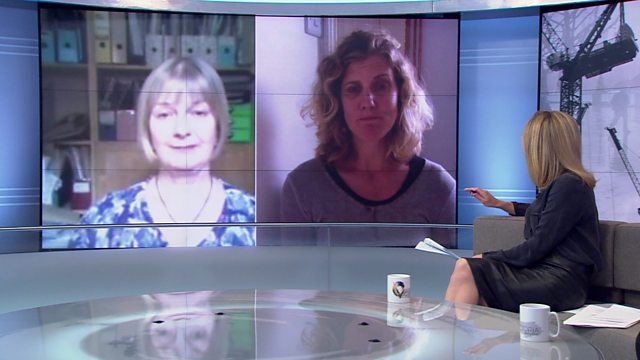 New hope from UK skin cancer trial
The trial of a pair of cancer drugs at the UK's Royal Marsden hospital could herald new hope in the treatment of cancers, experts say.
The test treatment saw tumours shrinking - or completely disappearing - in half of inoperable skin cancer patients.
Dr Alan Worsley, Cancer Research UK's senior science information officer, and two participants in the trial, Vicky Brown and Kate Chalwin, spoke to Joanna Gosling.
Duration:
More clips from 01/06/2015

More clips from Victoria Derbyshire