Main content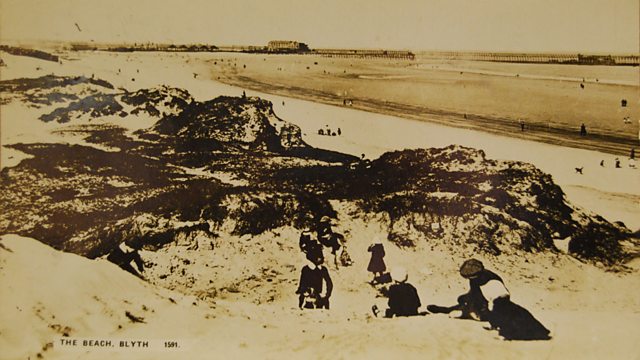 Blyth, Northumberland: Tragedy at Sea
Soldiers who drowned swimming off the beach – some had never seen the sea before
On 24 August 1917, nine soldiers drowned swimming off Blyth beach in Northumberland.
They were among a group of around 600 soldiers from the Royal Warwickshire regiment on a training march. It was a hot day and they were given permission to go into the sea but many could barely swim.
Newspaper reports of the inquests of the nine men suggest that the tide was on the way out and those that died were swimming between the West Pier and the Link House, an area dangerous at low tide. There was no boat on the beach so many soldiers attempted to rescue those in trouble by linking hands but the current was too strong.
Most of the bodies were returned to their relatives in the Midlands by train transported to the station by military wagons covered in the Union Flag, watched by many local people. The body of Lieutenant Kenneth Brown, which was only recovered from the sea several days later, is buried in Horton Churchyard.
Location: Blyth, Nothumberland NE24 3PL
Image: Postcard of Blyth Beach in 1917
Duration:
More clips from World War One At Home