Main content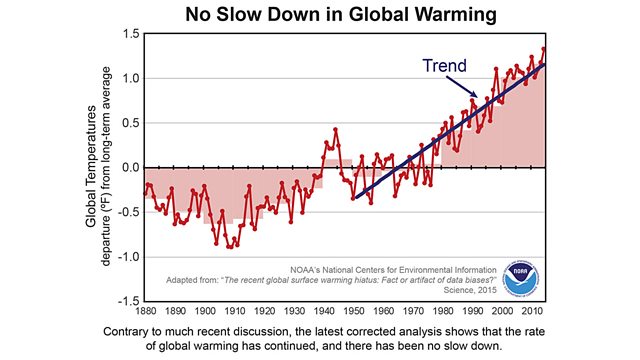 Evidence Against the Global Warming Pause
Recalculations dismiss the reported reduction in the rate of 21st century global warming; Tests to discover the history of your viral infections; Mass die-off of Saiga antelope
An analysis using updated global surface temperature data disputes the existence of a previously reported 21st century global warming slowdown. The new analysis suggests that there has been no discernible decrease in the rate of warming between the second half of the 20th century up to the present day. This period has been dubbed a global warming "hiatus." This new analysis is sure to cause more controversy and debate.
Discovering Your Viral History
How useful would it be to know what viruses you have been infected with throughout your life? It could help us to understand the complex relationship our viruses or 'virome' has with our immune system and even shed light of diseases like Type 2 diabetes. With less than a drop of blood, a new technology called VirScan can identify all of the viruses that individuals have been exposed to over the course of their lives.
Mass Die-off of Saiga Antelope
A bacterial epidemic is sweeping through the population of critically endangered Saiga Antelope in Kazakhstan. Over half the global population of these unusual-looking animals have died. The cause is not certain, but there is evidence that it is a non-infectious bacterial infection that could have been triggered by external environmental conditions.
(Image Credit: used with the kind permission of NOAA)
Presenter: Roland Pease
Producer: Fiona Roberts