Main content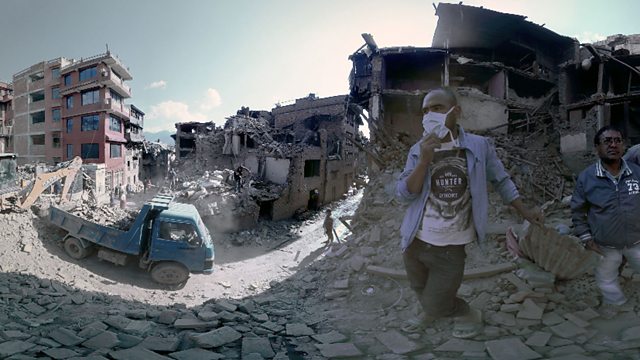 Experiencing Nepal's Earthquake Through Virtual Reality
Virtual reality's take on Nepal's earthquake, Tech to the rescue for Turkey's election, The highlights from the trade fair,Computex, Remembrance of Russian art 'Mirror's Memory'
The Nepal Quake Project is a ground-breaking new virtual reality short film, depicting Nepal after the earthquake from RYOT Films. It allows viewers to virtually experience the disaster. They can walk through the wreckage, comb through the rubble, and get a first-hand idea of the earthquake's aftermath. RYOT say it is "the first ever virtual reality film to come out of a natural disaster and really marks the future of news and action - one where VR technology can radically change how we experience the news. Click talk to David Darg, the co-founder of RYOT.
Technology in Turkey's Elections
Technology, especially internet and smart phones, is playing a key part in Turkish elections both in winning and ensuring a fair election. The ruling AK Party, which has been on the cutting edge of internet and technology in its campaigns, has unveiled a new cyber headquarters in Istanbul, which will play a key role with social media. Its head has also promised to clean up its act in the face of claims of thousands of trolls being used against opponents. But at the same time opposition parties are looking to smart phones to play a key role ensuring that there will be no vote rigging. A network of android phones will be used in the first nationwide monitoring. Dorian Jones reports from Istanbul.
Computex
Highlights from the trade show, Computex, this year include the rise and rise of wearables, and China busting the myth that it cannot innovate but only copy. Click's Cindy Sui reports from Taipei.
Mirror's Memory
The Russian artist, Alexandra Dementieva's work, Mirror's Memory, explores the link between representation and memory as mediated by new technology. She invites viewers to experience a reflected self at the will of a machine. Gareth Mitchell and Bill Thompson take on the challenge.
(Photo: Residents survey the earthquake damage in Bhaktapur, Nepal © RYOT)