Main content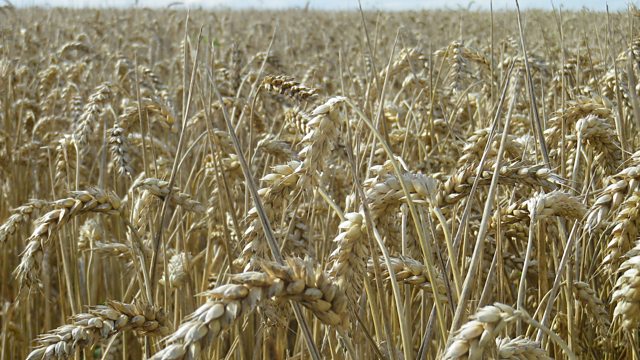 Is Opposition to GM Crops Irrational?
In a recent US poll a large majority of US scientists said GM food is generally safe to eat. Is it time to embrace GM technology to help deal with world hunger and food shortages?
Ask a scientist, and they will almost certainly tell you genetically modified food is safe to eat. Yet an awful lot of consumers disagree. Is their fear of GM food irrational? Earlier this year the Pew Foundation released a US poll which suggested 88% of scientists think GM food is generally safe to eat, while only 37% of the public agree. It is the issue on which American scientists and the general public are most divided, more so than climate change or vaccines. If the scientific consensus says it is safe, should we embrace a technology that could help solve hunger and feed the world? Or is GM food a lightning rod for justified concerns about the impact of global agribusiness and industrial food production?
(Photo: Ripe wheat in a field. BBC copyright)