Main content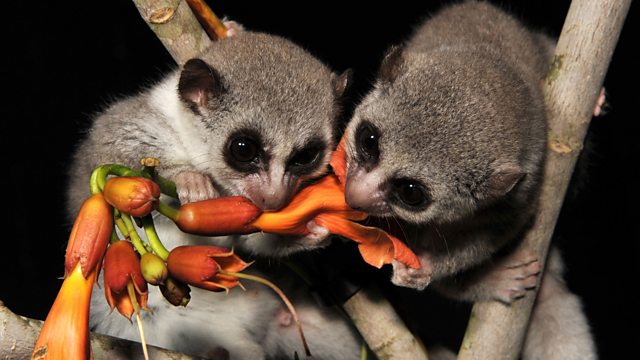 Ageing Secrets of the Fat-Tailed Dwarf Lemur
Self-adapting robots carry on regardless. A fold-up flying drone for your handbag. Songs and stories of HIV/AIDS survival in Uganda.
Gareth Mitchell presents the pick of what's been happening in the world of science, health and tech. Featuring broken robots which can figure out what's wrong, self-correct and soldier on, stories of HIV/AIDS in Uganda, new developments in skin and breast cancer research, new early human ancestors in Ethiopia and the oldest known stone tools from Kenya, gibbons and the evolution of language, the ageing secrets of a lemur, and tackling racism with virtual reality.
Science Hour was presented by Gareth Mitchell with comments from Rebecca Morelle.
Producer: Andrew Luck-Baker
Image: Fat-Tailed Dwarf Lemurs courtesy of David Haring, Duke Lemur Center