Main content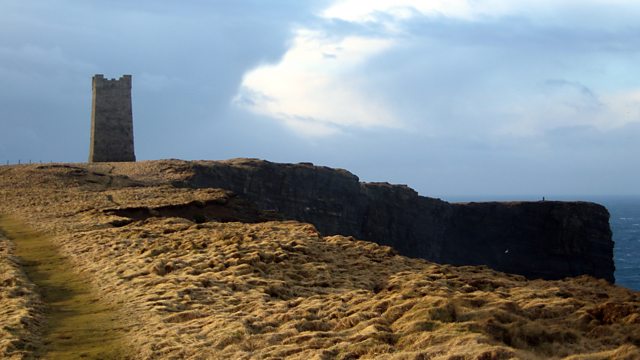 Scotland, Orkney: Lord Kitchener and the sinking of the HMS Hampshire
The story of the death at sea of the most recognisable figure in the British Army during World War One – and the campaign to recognise the men who died with him.
Kitchener Memorial, Marwick Head, Orkney - KW17 2NB
In June 1916, Lord Kitchener was dispatched on a diplomatic mission to Russia. Russia's military campaign was going badly on the Eastern Front, and there were concerns among the Allies that Russia would pull out of the war altogether.
Kitchener and his staff sailed to Archangel from Scapa Flow in Orkney aboard the HMS Hampshire. Shortly after getting underway, on the 5th June 1916,the Hampshire found herself steering into the teeth of a Force 9 gale. To avoid the battering of the elements, the captain steered the ship as close to the north west coast of the Orkney mainland as he could. This action was to prove disastrous as the Hampshire hit a German naval mine, and the ship sank within fifteen minutes.
Over 700 men lost their lives in the freezing cold waters of the Atlantic, including Lord Kitchener and his staff. Only twelve members of the Hampshire's crew survived the nightmare journey by float from the sinking ship to the Orkney coast.
In 1926, the imposing 45 foot high Kitchener Memorial was unveiled at Marwick Head, the closest point on land to the site of the sinking. With the anniversary year of the tragedy approaching, there are plans to extend the memorial so as to include the names of all the men of the Hampshire's crew who died on that fateful night.
Duration:
Featured in...
Places in Scotland that tell a story of World War One

How the war played out in British waters
More clips from World War One At Home