Main content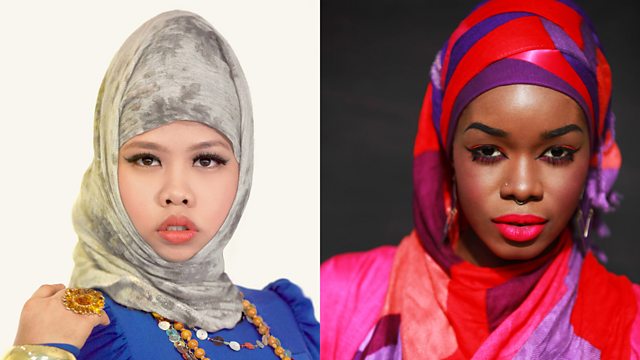 'Hijabistas': Hidaya Mohamad and Naballah Chi
'Are you bald under that'? The top five things never to ask a hijabi according to two fashion-loving Muslim women in Trinidad and Tokyo.
Naballah Chi is a 25-year-old fashion blogger, model and hijab stylist from Trinidad and Tobago. Her blog celebrates colourful clothes inspired by her Caribbean island home, but it also addresses the concerns and questions of her followers. Naballah has worn the hijab since kindergarten, but as an aspiring model she acknowledges that keeping the commitment can be a struggle and describes the guilt she felt when she removed it to take part in a beauty pageant.
Hidaya Mohamad is a Javanese-Malaysian graduate student in Japan and feels she looks "like an alien" being the only hijabi on campus. Her philosophy is that if you're going to get noticed, you should wear good clothes and have fun. She is a student of foreign affairs and a fashionista with her own style blog, who says the hijab enables her to control who sees her body, "it liberates me .... but it does not define me."
(Photo: Hidaya Mohamed and Naballah Chi. Credits: Ryuuzaki Julio and Luis Young)
Presenter: Kim Chakanetsa
Clips