Main content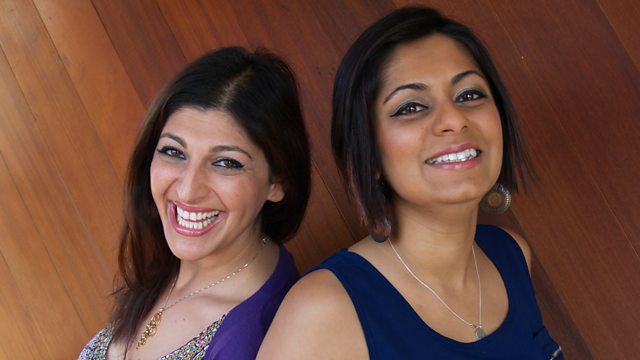 American Identities
How to eat pork, drink booze and be a 'good' Muslim.
We meet Tanzila 'Taz' Ahmed and Zahra Noorbakhsh, the creative minds behind a new podcast called #GoodMuslimBadMuslim. And, we get Hollywood's take on Asian-American leading men. Plus, the identity gap between African-Americans and African immigrants in the US.
Also, California's gardens tell an immigrant story. The celebrated Mexican author Cristina Rivera Garza says languages are not strait-jackets, but tools to start a bilingual conversation. And we bid farewell to the late-night host David Letterman with a sitar player.
(Photo: Zahra Noorbakhsh (left) and Tanzila "Taz" Ahmed host the new podcast #GoodMuslimBadMuslim. Credit: Sabiha Basrai)
Clips

Chapters
Good-Bad Muslim

A light-hearted, yet revealing look at the travails of Muslim women in the US

Duration: 04:56

TV Diversity

John Cho breaks down racial stereotypes in Hollywood

Duration: 04:23

Black America

Are African immigrants in the US 'African-American'?

Duration: 05:13

LA Jardineros

The immigrants who keep Southern California's gardens looking pretty

Duration: 03:45

Bilingual Brain

Cristina Rivera Garza borrows from one language to express herself in another

Duration: 02:27

Neel Murgai

A New York-based sitar player recalls his moment of late night TV fame

Duration: 04:18

Podcast

How the world looks through American eyes, and the myriad and unexpected ways that the world influences the United States.