Main content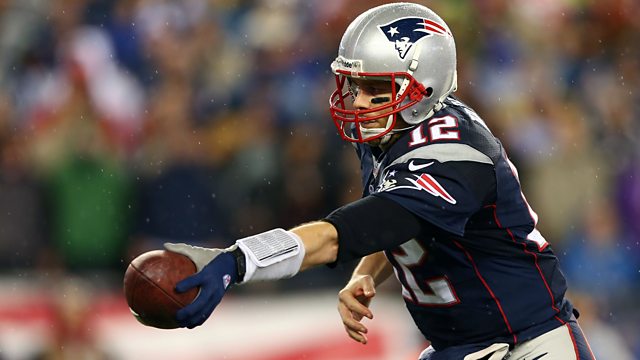 Win At All Costs?
What drives us to bend and break the rules, and will any of us do it?
He's the biggest star, in the biggest sport, but this week Tom Brady, the American Football quarterback was suspended for the first four games of the 12 game regular season.
It all relates to "deflategate" when the New England Patriots fiddled with the pressure of the balls in their game against the Indianapolis Colts.
As teams take turns to attack the others goal line they use their own set of balls, so by gently under-inflating theirs New England made it easier to both grip and throw especially in cold rain which was falling that day.
What makes it more astonishing is that New England were favourites, and would surely have won anyways. They did and went on to take the prestigious Superbowl a month later.
So why risk it all with underhand tactics? Sportshour's Shari Vahl has been speaking to Ashley Merryman, co-author of "Top Dog: The Science of Winning and Losing"
Photo: Tom Brady of the New England Patriots hands off the ball against the Indianapolis Colts during the AFC Divisional Playoff game at Gillette Stadium on January 11, 2014 in Foxboro, Massachusetts. (CREDIT Elsa/Getty Images)
Duration:
Featured in...
Stories and debate from Super Bowl 50 and America's biggest sporting event
More clips from Sportshour