Main content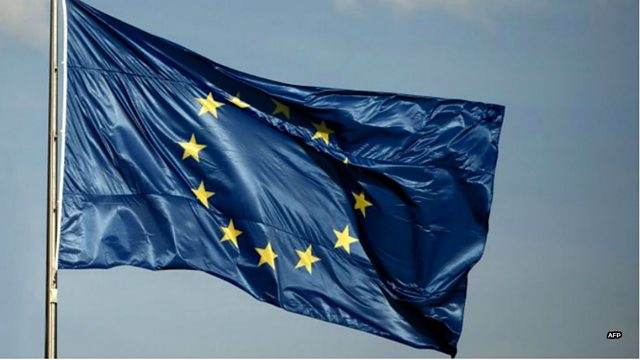 EU referendum: Ex-President says Britain losing 'power'
The former President of the European Commission says "Britain has already lost a lot of power in Brussels".
Romano Prodi, who also served two terms as the Italian Prime Minister, added that because of Britain's planned referendum on EU membership "all the countries now, they run under the German umbrella."
"It was a big mistake to announce it so many years before and even now please if you do the referendum, do it quickly," said Prodi. "Because otherwise when the referendum is done, the UK will be really out of the power levers in Brussels"
Prodi was also gloomy about the place of Europe globally adding: "You can't believe how Europe is going out of fashion everywhere in the world. I teach in China - students there used to ask for seminars about the European Union - now absolutely no-one asks for that."
This clip is originally from 5 live Daily on Thursday 14th May 2015.
Duration:
Featured in...
The best current affairs interviews, insight and analysis from BBC Radio 5 live.