Main content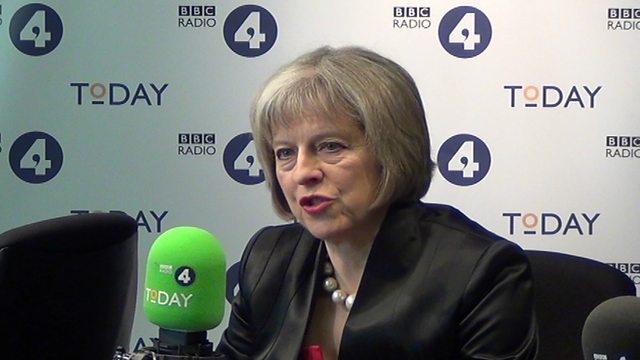 May asked to define extremism in new counter-extremism bill
Theresa May said the government's counter-extremism strategy is designed to combat people who are "seeking to divide us".
The home secretary said that "we are one nation" but some people want to divide us into "them and us".
She claims the measures will be part of a bigger picture which would includea strategy to "promote British values" - which, she says, include tolerance and respect for different faiths.
"Nobody is suggesting that different views cannot be expressed but one reason for looking at extremism in this way, is the path down which it can lead people", she adds.
David Cameron is to set out a string of new powers to tackle radicalisation, saying the UK has been a "passively tolerant society" for too long.
The PM will tell the National Security Council a counter-extremism bill will be in the Queen's Speech on 27 May.
Duration:
More clips from 13/05/2015