Main content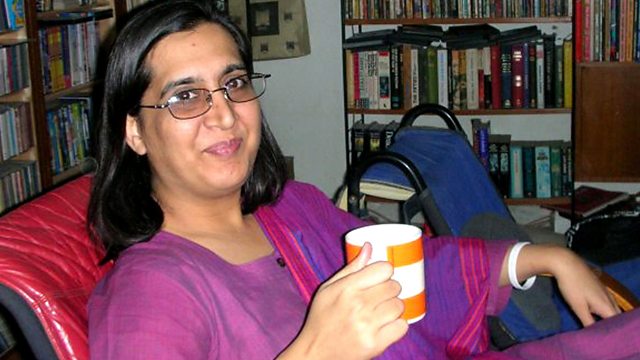 Remembering my Daughter Sabeen, Murdered for her Beliefs
Mahenaz Mahmud talks about the night daughter Sabeen was killed in Karachi for being a supporter of free speech.
Mahenaz Mahmud is a teacher from Pakistan, and less than a month ago, she saw her daughter, Sabeen, murdered in front of her. Forty-year-old Sabeen was a passionate supporter of free speech, and ran a café in Karachi called T2F where people would meet to discuss politics, society, issues, and rights. She had just finished chairing a panel discussion about Balochistan, a province where separatists have fought a bitter insurgency for years, and it was as Sabeen and Mahenaz were driving home when a gunman fired several shots at Sabeen. Her murder was the latest in a series of attacks on liberal activists, and outraged many. Mahenaz speaks publicly for the first time about her daughter's murder, Sabeen's more private side - and her unusual take on life.
We speak to Sarah Woods, a British travel writer, about her eight year quest in the jungles of Central and Southern America to track down a rare harpy eagle.
From Yemen, Jamal in Sana'a talks about how months of war have affected him and his family - and what it was like, after experiencing constant shelling, to be able to go outside for the first time in days.
Also, Canadian singer Kiesza talks about going from a career in the navy to becoming a chart topping performer and song writer.
(Photo: Sabeen Mahmud. Credit: EPA)
Last on
Broadcasts