Main content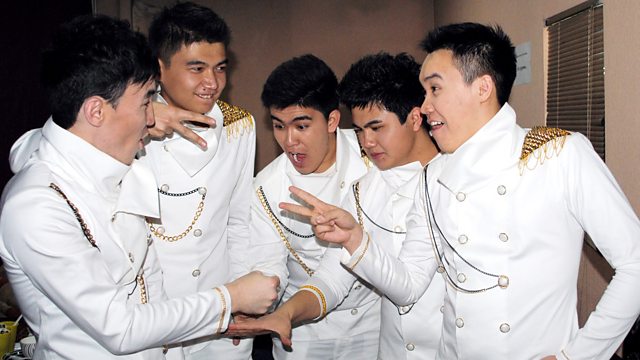 A Capella
The power of the human voice and singing in a cappella. Featuring singers from UK, Kazakhstan, Senegal, Cuba and Estonia and US group Pentatonix.
This month's edition on Global Beats is dedicated to the human voice. A cappella, or singing without instruments, goes way back in time, and has versions all over the world. It's also alive and well and being practised right now in weird and wonderful ways by modern musicians.
Presented by Max Reinhardt, the programme includes unaccompanied singing from the UK, Kazakhstan, Senegal, Cuba and Estonia. It also features Pentatonix, five singers from the US, whose vocal acrobatics recently won them a coveted Grammy award.
***In the programme Almat Abishev was wrongly described as a professor. He is a lecturer and dean of faculty at the Kazakh Kurmangazy Conservatory.
Also, the Kazakh group Art Vocal does still exist, but has changed the style of music it performs.***
(Photo: Kazakh a cappella group Vid Men, who came to fame via the country's version of XFactor, courtesy of Vid Men)
Last on