Main content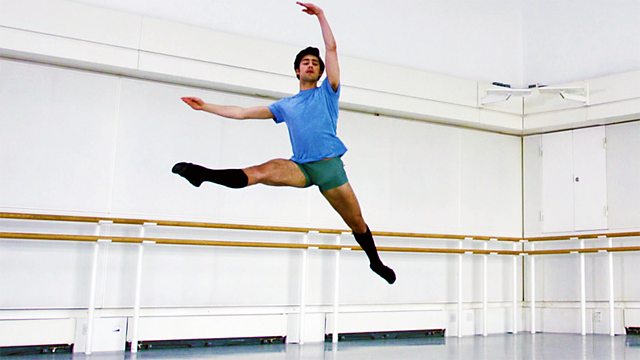 Ballet | Step-by-step | Grand jeté
In this throwing movement the dancer springs from one foot and lands on the other.
The word jeté is derived from jeter, 'to throw'. When the movement is landed with legs extended, they move outwards from the body while in the air. A grand jeté starts with a bigger spring or battement (high kick) to gain momentum and complete a bigger leap.
Performed by James Hay of The Royal Ballet.
Duration: