Main content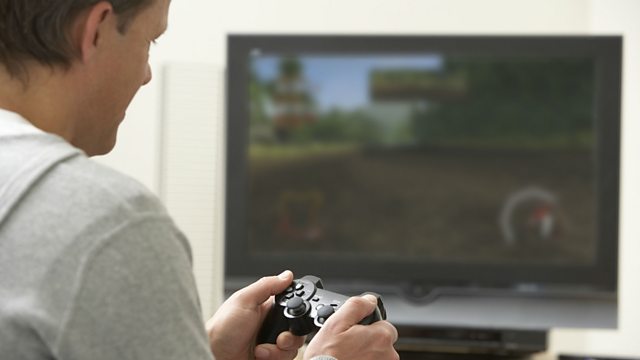 Can excessive gaming lead to a 'crisis of masculinity'?
The excessive use of video games and free online pornography can cause a 'crisis of masculinity' for young men, according to a US psychologist.
This leaves them bored in school, disinterested in human contact, and opting out of society, argues Dr Philip Zimbardo in his new book Man (Dis)connected.
Dr Zimbardo said he was "sounding an alarm" about the dangers of excessive use of video games - which he qualified as more than five hours a day - and free online porn.
"Because you're spending so much time obsessed with your video screen alone in your room, you cut off all social relations," said Dr Zimbardo. "It becomes an addiction."
But Dr Andrew Przybylski, of the Oxford Internet Institute, said games and social media provide positive experiences for young people.
Dr Przybylski said more gamers in the UK were professional, middle-aged women than adolescent boys.
Duration:
More clips from 07/05/2015