Main content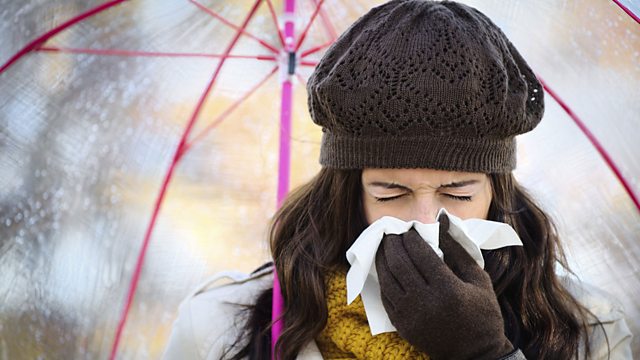 Gene Expression Changes with the Seasons
Inflammation gene expression changes with the seasons, Digitally recreating destroyed Mosul museum artefacts, Autonomous trucks, Digitally zooming in on the tree of life
A huge global study has discovered that many of the genes involved with immunity - the body's defence against infection - were more active in the winter season. And while this helps fight off viruses such as colds and flu, it may trigger or worsen conditions, such as Multiple Sclerosis, type-one diabetes and arthritis, where the body attacks itself.
Cyber-Archaeology
In February this year, the world was shocked by a video of a group, calling themselves Islamic State, destroying artefacts in a museum in the city of Mosul in Iraq. Although many of these precious items, some of them over 3,000 years old, have been reduced to rubble, a new breed of scientists, cyber-archaeologists, are hoping to recreate the pieces – digitally. One of them is Matthew Vincent who has co-founded Project Mosul, using crowd-sourced photos of historical artefacts and using a technique known as photogrammetry to stitch them together into 3D online images that we can see and move around with a mouse.
Autonomous Trucks
A truck company has just been given the first licence for an autonomous commercial vehicle in Nevada, the US state well known for its permissive attitudes to self-driving technology.
OneZoom Tree of Life
Zoologists have been gathering huge amounts of data about how animal species are genetically related to each other. But this information is often contained in vast datasets that are difficult to navigate if you don't know what you're looking for. Now the full power of computerised visualisation has been used to allow anybody to explore the tree of life on one page. OneZoom is an intuitive map, which allows the user to zoom in on any part of the Animal Kingdom and get to the details really quickly.
(Photo caption: Woman sneezing and coughing in autumn. Credit: Thinkstock)
Last on
Broadcasts