Main content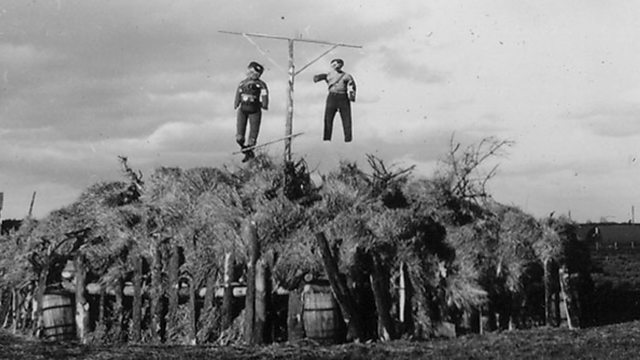 Frank Bond's Story
Frank Bond served as a flight mechanic with the Royal Air Force during the Second World War and was on an engineer's course at RAF Locking in Weston- super-Mare at the time of the announcement of victory in Europe.
He recalls the excitement among the men and their extreme reaction, setting fire to benches, which was only stemmed by getting a wake up call from the commanding officer!
That excitement, he says, also came with the realisation that the war with Japan was still ongoing and the fear they could be sent there.
After VE Day he was transferred to RAF Spitalgate before being sent to the Far East at Christmas 1945. He eventually returned to his home in Eton Wick, where he still lives.
Image: Photo of bonfire prepared for VE Day celebrations at RAF Banff, NE Scotland courtesy of Andrew D Bird
Interview with Frank Bond by Janice Hunter
Duration:
More clips from BBC Radio Berkshire Special