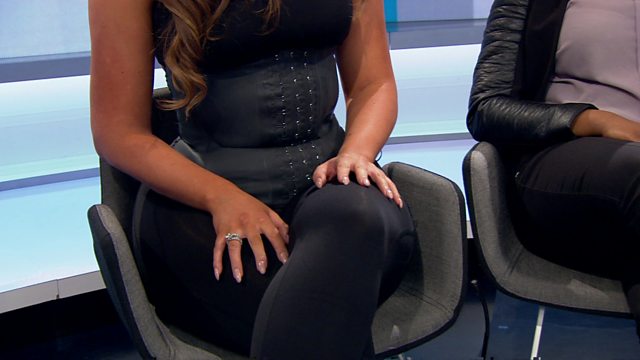 Can you 'train' your waist slimmer?
Social media sites are bursting at the seams with people discussing a new trend for 'waist trainers', sparked by celebrities such as Kim Kardashian.
Waist training involves wearing a device made from tight material for long periods of time in the hope of changing the body to more of an hourglass shape.
Hundreds of thousands of people have shared their experiences online but does it actually work and is there a risk they could be harming themselves?
Victoria spoke to Anne-Marie Tomchak from BBC Trending, who reported on the phenomena, as well as personal trainer Peter Lemon, waist trainer seller Zena Cowan and model Hannah Beasley, who uses a waist trainer.