Main content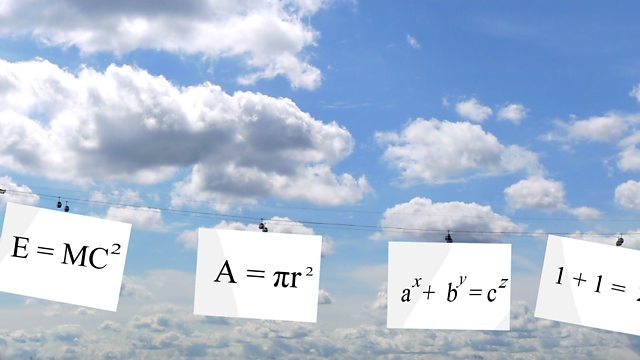 Cloud Education: The Future of Learning
Massive online classrooms might be the future of education? Is it good for pupils or will it lead to educative chaos?
What are the big challenges in education around the World? How do we ensure everyone learns to the best of their ability? Is new technology the answer? And what does it mean for teachers and pupils? Exploring future learning, educational and creative leader Sir Ken Robinson, Professor of educational technology Sugata Mitra and Professor of cognitive science and computer science and engineering Scott Klemmer.
Photo: equations and clouds (Photo/illustration by Shan Pillay)
Chapters
Sir Ken Robinson

Why creativity is the key to educational success

Duration: 06:41

Sugata Mitra

Should we allow children to self organise their learning.

Duration: 13:14

60 Second Idea

Sugata Mitra says we should allow the internet in exams.

Duration: 05:58

Scott Klemmer

Peer learning and peer feedback is essential to large online learning environments

Duration: 11:23

Sir Ken Robinson

Sir Ken Robinson is an internationally recognized leader in the development of creativity, innovation and human resources in education and in business.  The videos of his famous 2006 and 2010 talks at the  TED Conference have been viewed more than 25 million times and seen by an estimated 250 million people in over 150 countries. His 2006 talk is the most viewed in TED's history. His latest book, 'Creative Schools':  Revolutionizing Education from the Ground Up proposes less standardisation and more personalised learning.

Sugata Mitra

Sugata Mitra is Professor of Educational Technology at the School of Education, Communication and Language Sciences at Newcastle University, UK.

He was given the $1m TED Prize in 2013 in recognition of his work and to help build a School in the Cloud, a creative online space where children from all over the world can gather to answer 'big questions', share knowledge and benefit from help and guidance from online educators.

Much of his current research builds on the Hole in the Wall (HIW) experiment, which Sugata instigated in 1999. Children were given free access to a computer embedded within a wall between his office and an Indian slum at Kalkaji, Delhi. This, and further experiments into children's learning, have demonstrated that groups of children, irrespective of who or where they are, can learn to use computers and the Internet on their own in a public space.  Indian diplomat Vikas Swarup read about Mitra's experiment and was inspired to write his debut novel that went on to become the Oscar winning movie of 2009 - Slumdog Millionaire.

Sugata argues for more disorder in a very standardised education system to free up children's natural curiosity and creativity.

Scott Klemmer

Scott Klemmer is an Associate Professor of Cognitive Science and Computer Science & Engineering at University of California, San Diego, where he is a co-founder and co-director of the Design Lab. He helped introduce peer assessment to online education, and created the first such online course.  Scott is interested in how we can learn in large online groups, share learning around the World  and how peer learning and feedback can transform traditional notions of education  in new and dynamic ways.

Sixty Second Idea to Change the World

Sugata Mitra says we should allow the internet in exams to help answer questions.