Main content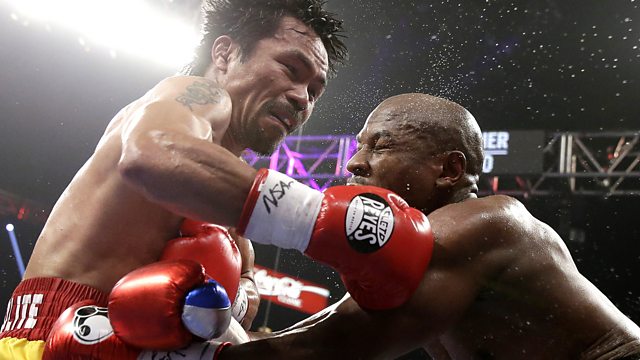 Mayweather beats Pacquiao by unanimous decision
Floyd Mayweather emerged victorious from the most lucrative fight in history, beating Manny Pacquiao via a wide unanimous decision.
As crowd boos rang around the MGM arena, boxing commentator Mike Costello summarised "whatever the sound of hostility in this arena, someday soon everybody here will realise they were in the presence of greatness".
"They said this was the biggest test of his career. How he rose to the challenge. Floyd Mayweather endorses his status as an all time great."
"He has broken Manny Pacquiao's heart," added boxing journalist Steve Bunce.
This clip is originally from 5 live Sport on Sunday 3 May 2015.
Duration: