Main content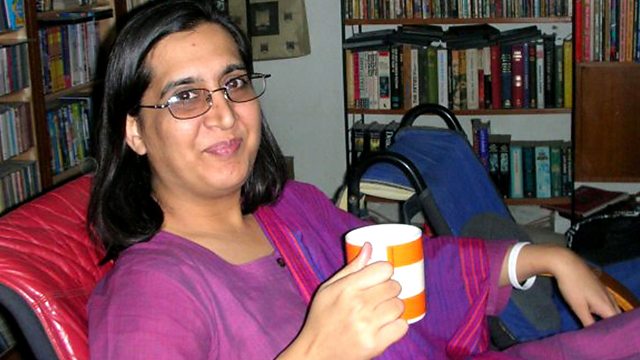 My Friend Sabeen Mahmud
The murder of Sabeen Mahmud, stories of horse-trading from around the world, an Iranian style guide; a diary from Nepal, and rhythms of the Uzbek doyra.
Sabeen Mahmud, one of Pakistan's leading human rights activists was shot and killed in Karachi on 24 April 2015. She had just finished chairing a panel discussion about Balochistan, a province where separatists have fought a bitter insurgency for years. Sabeen's death sparked protests and vigils across Pakistan and in major cities around the world. BBC Urdu's Ziad Zafar was a close friend of hers: he talks about her life, her motivation and the impact of her death. And BBC Urdu head Aamer Ahmed Khan explains why the subject of Balochistan has been so contentious.
Horse Trading
How do you form a government when there's no clear winner? The answer for most politicians is horse-trading - a reflection of the tough bargaining that goes on when horses are bought and sold. The Fifth Floor looks at the story behind horse-trading and how the term has extended into global politics.
Iranian Style Guide
This week as Iran has moved to ban "spiky" hair styles as well as tattoos, sunbed treatments and plucked eyebrows for men, Camelia Sadeghzadeh and Nicholas Niksadat of BBC Persian provide a style guide for what to wear and more importantly not to wear in today's Iran.
Nepal
Almost two weeks since the deadliest quake in Nepal in decades people across the country are still coming to terms with the impact of the disaster and finding a new normality after much of the country was so badly affected. Kamal Kumar is a producer with the BBC Media Action team in Nepal. He's kept a diary for us of a day living and working in the Lantang Hills in Nepal.
Abbos Kosimov
The Doyra is a traditional drum played across the Middle East and Central Asia. One of the world's top players is Abbos Kosimov from Uzbekistan. He spoke to Ibrat Safo from BBC Uzbek about how being forced to play the instrument by his family led him to champion the doyra, bringing it centre stage and performing with musicians from around the world including Stevie Wonder.
(Photo: Sabeen Mehmud. Credit: EPA)