Main content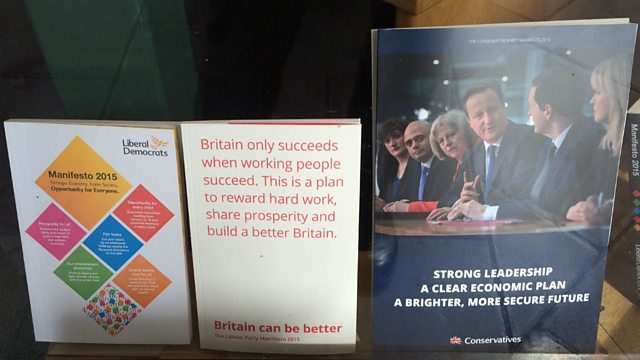 5 live gets a look around the Institute for Fiscal Studies
When politicians try and make their economic arguments sound a bit more credible they normally throw in three letters: IFS.
The Institute for Fiscal Studies are the people who forensically examine manifestos to see if the numbers add up and bring a bit of clarity to the fog of political battle.
And they're fiercely independent.
Stephen Chittenden has been to see them at work.
This clip is originally from 5 live Breakfast on April 29 2015.
Duration:
More clips from In Short