Main content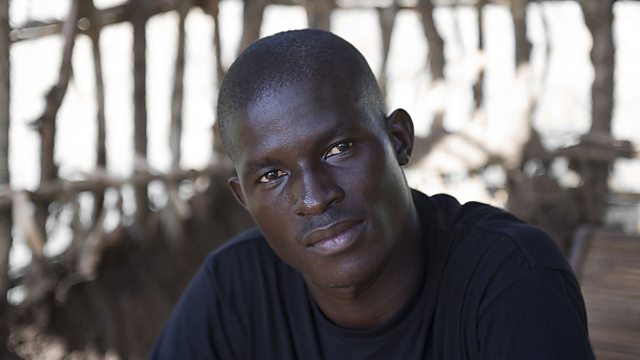 'I Employed My Brother's Kidnapper'
Victor Ochen's work to reconcile Uganda after civil war has won him a Nobel nomination
In the 1980s, Uganda was torn apart by civil war. Many internally displaced people ended up living in refugee - or IDP - camps. Victor Ochen was born in the largest camp - Abia - which was home to 40,000 people. The camp was protected by only 20 soldiers, so Victor and his family were constantly at risk of being attacked or abducted by armed rebel groups like the Lord's Resistance Army. Many people who were abducted from the camp returned mutilated, with limbs missing or their lips and noses cut off. Victor wanted to help them. So, after completing his education, he started a charity called the African Youth Initiative Network which offers reconstructive surgery to victims of the war. He's just been nominated for the Nobel Peace Prize for his work.
Gavin Extence is a British writer with bipolar disorder. Like most people who live with it, he experienced extreme swings in moods, from deep depression to manic euphoria. He explores what it means to have this condition in his latest novel The Mirror World of Melody Black. Gavin first began writing during a manic period which began after a bout of illegal drug taking.
Jane Dolby was married to a fisherman called Colin who was swept overboard during a freak storm at sea. After his death she struggled to find enough money to look after her four children. But she found solace in starting a choir with other fishermen's wives - some of whom had also lost their husbands at sea. Since setting up the Fishwives Choir, Jane has produced a charity single and album and written a book about her experiences. Anna Bailey went to meet her and the choir at rehearsals on the Essex coast in the East of England.
Peter Cohen likes cats. He likes them so much that over the past twenty years he's transformed his California home into a cat palace. There are catty walkways, spiral staircases, and even climate controlled rooms for cat litter to keep the smells at bay. Laura Hubber joined him in his feline fantasy house to find out how it all started.
Picture: Victor Ochen
Picture credit: Heather McClintock
Last on