Main content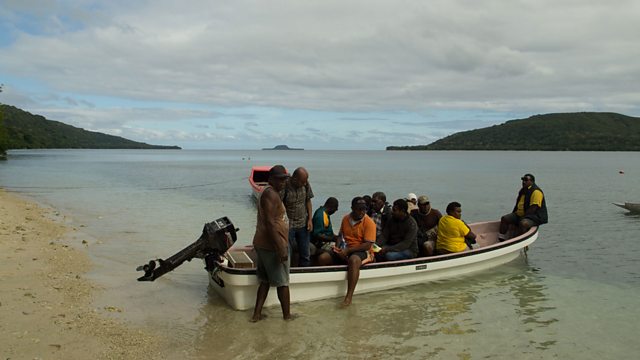 Rebuilding Vanuatu with Smartphones
Facebook's opens Internet.org to all developers, Rebuilding Vanuatu with the help of smartphones, Kenyan app to combat terrorism, Using Cloud Server power to heat homes, Gauge
Facebook's U-turn on Internet.org
Facebook Opens Internet.Org to all Developers in response to concerns over Net Neutrality. Click reports on Facebook's change of policy.
Rebuilding Vanuatu with the Help of Smartphones
Click reports on the role that smartphones are playing in helping to rebuild Vanuatu following the devastation of Cyclone Pam? The data collected via smartphones is providing insights into the relative state of water, sanitation and hygiene systems across cyclone-damaged parts. Click hears from Stefan Kraus from Akvo about the open source software behind the project.
Kenyan App to Combat Terrorism
Kenyan researcher, Sam Gichuru, has developed an app that crowdsources information on crimes and terrorist attacks and disperses that information. He came up with this idea after the Westgate Mall terrorist attack in Nairobi in 2013. Click's Michael Kaloki reports from Nairobi about this innovation.
Using Cloud Server Power to Heat Homes
Datacentres are wasteful and expensive. More than half of the cost goes to building and infrastructure. Almost half of the energy consumption is wasted on overhead and all the heat generated by the servers is a waste product. One way to solve these problems might be by taking servers out of the datacentre and putting them in buildings, and now in homes with so-called eRadiators. Click talks to Florian Schneider from Nerdalize.
Gauge: Composing with Water
Gauge is an exhibition of sonic art by a group of artists who have collaborated with scientists to record and amplify water (as an artistic response to climate change). At the Brighton Festival in southern England the group has colonised an old dilapidated warehouse for the show. Colin Grant reports on the fusion of digital and analogue in the sonically-orchestrated environment.
(Photo: Participants on the Akvo FLOW training course travelling by taxi boat from Efate Island (the main island of Vanuatu) to Lelepa Island to conduct some surveys and water-point mapping © Aulia Rahman, Akvo)
Last on
Broadcasts