Main content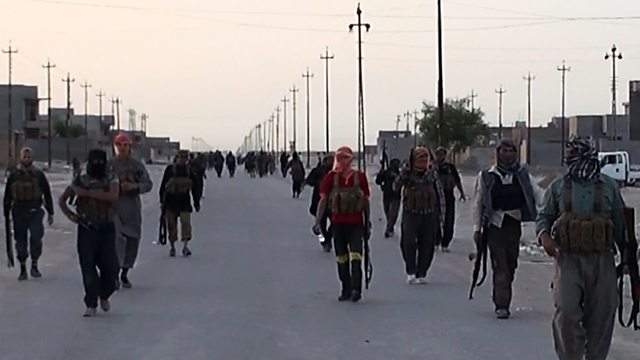 The Islamic State's Social Media Machine
Dominic Casciani examines Islamic State's social media strategy and the attempts to combat it. Are the counter efforts working?
The group that calls itself Islamic State has been extremely adept in how they use social media to recruit fighters, as well as spread terror and propaganda. And while the US-led air strikes continue to target the extremists on the ground, a separate battle is taking place online.
In part one Dominic Casciani explores the way the so called Islamic State use social media to recruit people to their cause, and what can be done combat this. Dominic travels to Canada to meet a mother whose son was recruited by IS and executed by the FSA, and the police chief who says a lot more needs to be done to counter IS online.
(Photo: An image uploaded on June 9, 2014 on the jihadist website Welayat Salahuddin allegedly shows militants of the Islamic State of Iraq and the Levant (ISIL or ISIS) taking position on a street in the northern Iraqi city of Samarra. Credit: AFP/Ho/ Welayat Salahuddin)
More episodes
Previous
You are at the first episode