Main content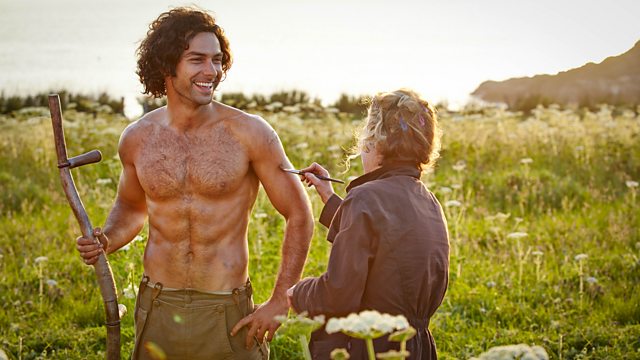 Scything expert: Poldark's technique is all wrong
It's been the most talked about scene on Sunday night telly for years, Poldark - played by Aidan Turner - scything his way through a hay field.
According to some his technique is all wrong, and it is apparently causing controversy in the scything world. Professional Scythes miller Andi Rickard spoke to 5live Daily's Adrian Chiles, and explained that having seen the episode, she'd say his blade looked blunt.
"It should be effortless, it's good exercise, but he should be able to keep it up for hours and he certainly wouldn't do that", she said.
This clip is originally from 5live Daily on Tuesday April 21st 2015.
Duration: