Main content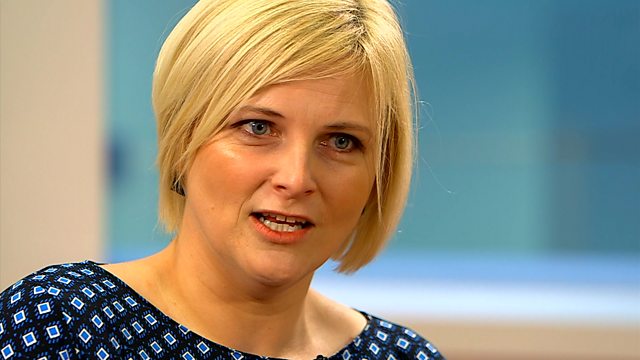 'I did not try to convert Muslim colleague'
A Christian health worker who was disciplined for allegedly trying to convert a Muslim colleague, says such reports are "far from the truth".
Victoria Wasteney, 37, a senior occupational therapist, lost a tribunal in January in which she argued that the disciplinary action was due to religious discrimination.
She told Victoria Derbyshire she had been painted as "a bit crazy" and that she wanted to encourage debate on the treatment of Christians.
In a statement, Ms Wasteney's employers, East London NHS Trust, said their concerns related to "the behaviour and actions of a senior manager...and not about the faith or religion of any individual."
Duration:
More clips from 21/04/2015

More clips from Victoria Derbyshire