Main content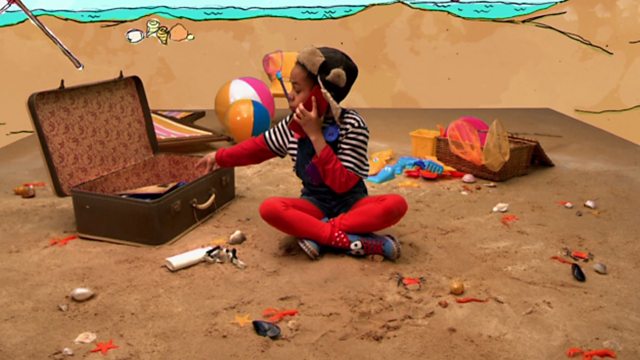 Titch and Ted have an adventure with geometry. (pt 2/6).
Titch is at the beach but Ted is nowhere to be seen! He has to find his own way there and that means he will need to use his knowledge of the vocabulary of directions – straight ahead, left and right. Luckily, Titch is on the phone to help guide him.
When he finally arrives, Ted reveals that actually he and Titch must work at Mr Pie's sweet stall for the day. That doesn't mean that the geometry lessons have to end though. There are cube shaped sweets to eat and sphere shaped bubbles to blow.
Duration:
More clips from Titch and Ted Do Maths