Main content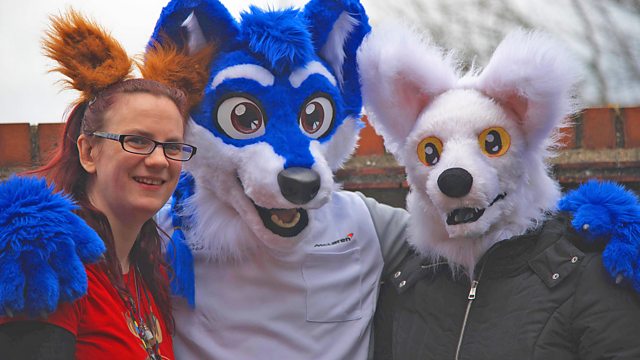 Animals Are Us?
Why do people try and project human qualities onto animals? Are we as distinct from other species as we think?
In stories, cartoons, advertisements and our everyday lives, we project human thoughts and emotions onto animals—and claim their strength and style for ourselves in the brand names of cars and cosmetics. Why do we do that, and what do we get out of it? Can we ever know what animals really feel? And are we as different from other species as we like to imagine?
Maria Margaronis meets the furry fandom, who put on 'fursonas' and cartoon-like animal costumes to meet and socialise. Neuroscientist Bella Williams up-ends some assumptions about animal brains and explains how to read a mouse's facial expression. Children's author Michael Rosen sportcasts an insect race. Farmer Helen Reeve reflects on how she feels about eating her own cows. And, historian Harriet Ritvo poses a thornier question - what makes our species think we are secure in our dominance over the natural world?
Produced by Sue Davies
(Photo: The furry fandom and their fursuits at a gathering of animals in a pub in the east of England. Credit to: Harlequeen)