Main content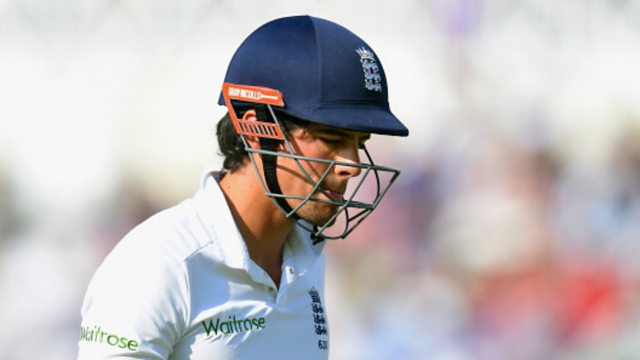 Michael Vaughan casts commentator's curse on Cook
England Test cricket captain Alastair Cook was hit by the curse of the commentator after he was dismissed immediately after being praised by Test Match Special summariser Michael Vaughan.
The wicket came during England's second innings in the first Test match against the West Indies in Antigua.
This clip was originally broadcast during Test Match Special on Wednesday, 15 April 2015.
Duration: