Main content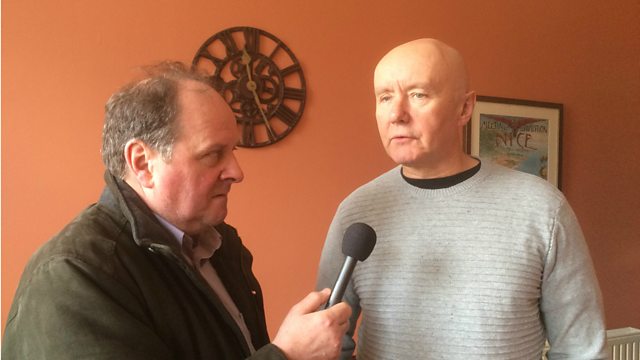 Irvine Welsh: 'Quite dark but groping for the light'
For Irvine Welsh, human culture should be portrayed as something "quite dark but also groping for the light switch".
The Scottish writer was propelled to stardom by the film of his book Trainspotting and now lives most of the time in Chicago, but is also deeply involved in politics at home.
A left-wing supporter of independence for Scotland; he was one of the writers and artists who lined up for a Yes vote last September.
James Naughtie met the author in his home town, Edinburgh - the setting for his latest novel A Decent Ride - which in the story has just experienced a great storm, Hurricane Bawbag.
Duration:
More clips from 13/04/2015
More clips from Today