Main content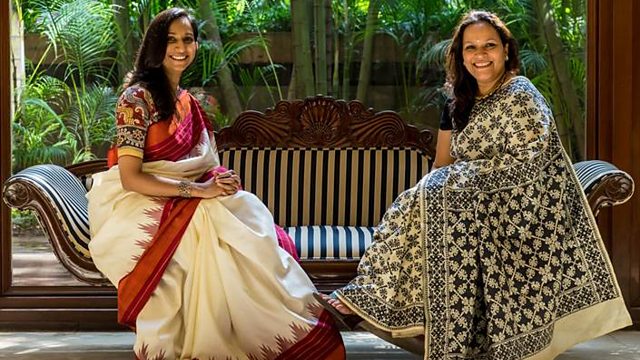 The #100 sareepact
Founders of #100sareepact explain how they inadvertently created a worldwide movement and we explore how social media feeds are tailored according to the things you view
This week on BBC Trending we look at sari stories in India and ask what is the filter bubble and what does it have to do with the UK election?
In India, two friends Anju Kadam and Ally Matthan made a pact to wear the traditional sari for 100 days during 2015. After posting their intentions on Facebook within days other women pledged their desire to wear their own saris and started to share photos from across the world. The #100sareepact has now had thousands of likes on Facebook. Both men and women continue to send detailed and emotional stories of their memories of saris.
Also on BBC Trending, have you ever wondered why you're given certain content on your social media feeds? Well, you're probably suffering from the effects of the filter bubble – social media algorithms which decide what you want to see based on who you follow, where you're located, and what you've clicked on previously. We hear from data scientist, Gilad Lotan who explains how filter bubbles work and why they might influence political campaigns on social media.
Photo: Ally Matthan & Anju Maudgal in Sari's (Credit: Anju Maudgal)